We are always on the lookout for enthusiastic and professional candidates to join our team.
We believe that the reason Ray White Takapuna has been able to become as successful as it is today can be attributed to the constant recruitment of a balanced cross-section of experienced personnel as well as young individuals starting out in the industry. Our goal, over the coming years, is to keep expanding with the right people to consolidate our position in the marketplace as one of the leading offices within the area.

Why Ray White Takapuna?
We have been open for well over a year now, with a stronger presence on the North Shore, we are known by our clients for going above and beyond to achieve them the results they want for their property. We have a unique culture at Ray White Takapuna, our team works in an open environment with lots of space, creating an atmosphere where everyone is encouraged to talk, share in their successes and encourage each other through every listing and sale. With one of the youngest teams on the North Shore, we have a group of driven, enthusiastic and energetic salespeople, who have the opportunity to be mentored and guided by our experienced Elite salespeople. Our mix of generations in the team creates an excellent balance between modern innovations and classic techniques to strengthen our collective sales process. We believe that creating this environment of sharing allows us to support everyone in the office, allowing each person to grow their business and enhance their reach across the North Shore area.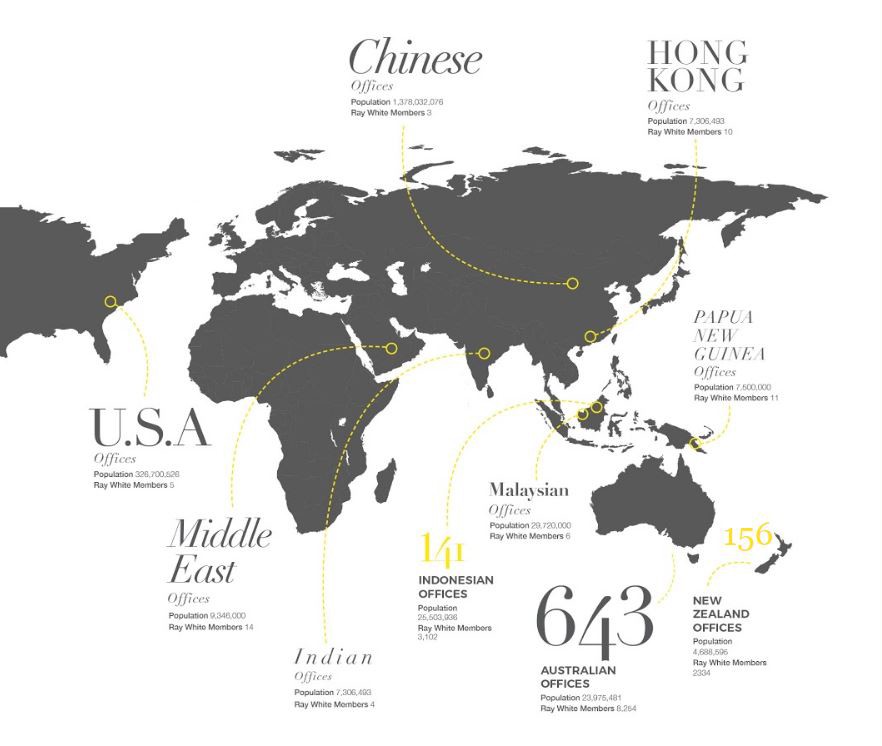 The Ray White Group
While locally owned and operated, the Takapuna team is backed by the strength of the Ray White network, with 64 offices across the greater Auckland area and 156 offices across New Zealand. Ray White has a huge global network in place to help you grow and expand your business through databases of overseas buyers, extensive training and a huge amount of leadership guidance. You'll have the opportunity to learn from the top salespeople in the country, learn how to grow and lead your own successful teams and understand techniques to reach the top of your sales game through ongoing mentoring and training.
Join the team
We believe our people are our greatest asset, so we value being part of your personal and professional growth. The Takapuna office has been tailored to help each member of our team achieve the best possible results, to grow with each transaction, process and success. Our goal is to make moving easy for you, offering you all the resources you need to join our growing team.
If you are considering a career in Real Estate or if you already have previous experience in the industry, we would be more than happy to speak to you about the prospect of joining our friendly team.
Please call Craig Catley on 09 488 9191 or 027 274 7137 for a confidential chat today, or fill out the form below.